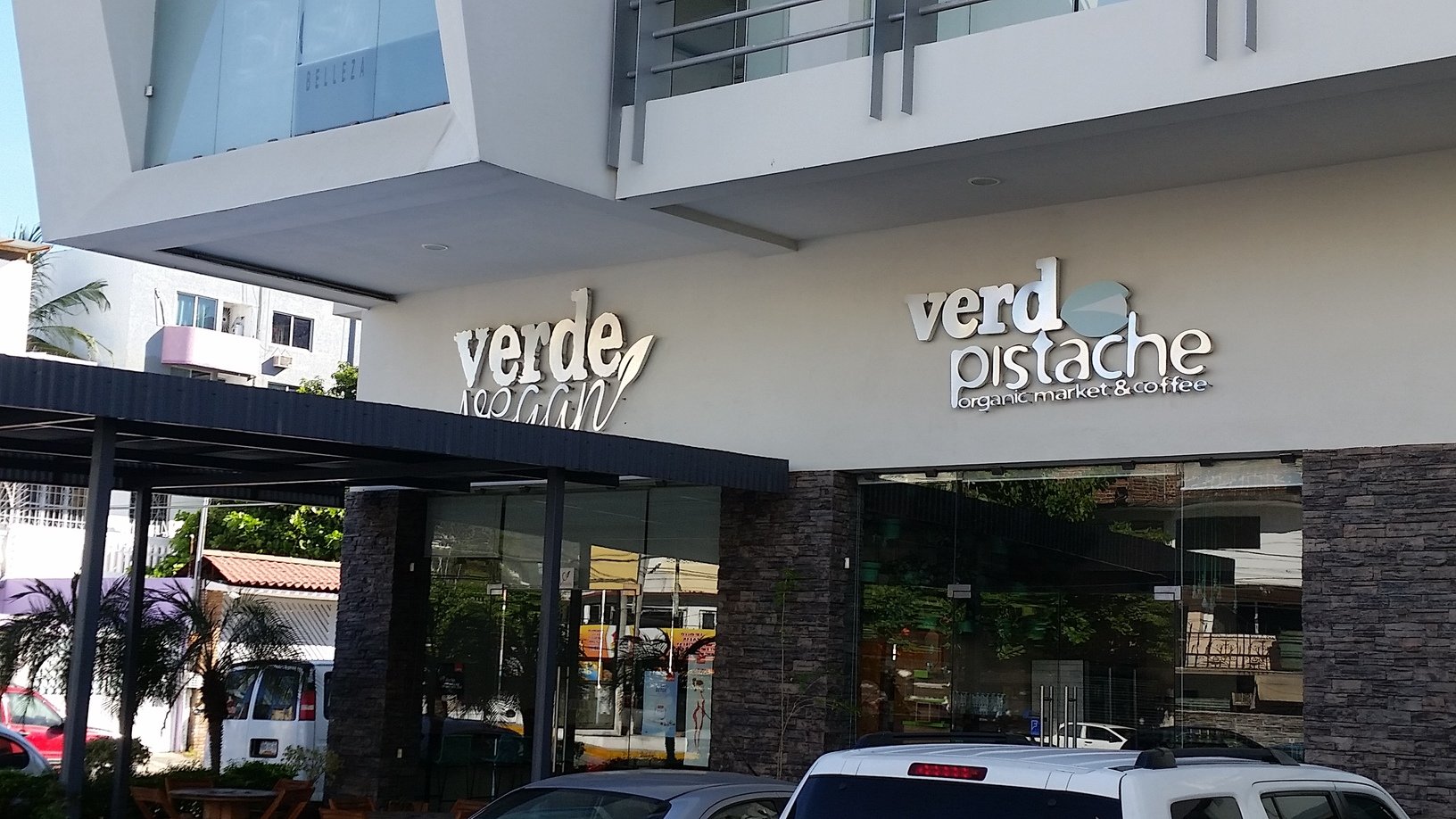 There aren't many places in Mexico where you can get fresh-squeezed juices, vegan ice cream, superfood smoothies, and a full menu of vegan takes on popular dishes from around the world… all with Bitcoin! Enter Verde Vegan, a delightful little restaurant & juice bar, located a few minutes away from the traffic, and operated by conscious, freedom-minded, Bitcoin-loving locals 🙂

The Food
The restaurant offers quite a wide variety of vegan delights, and I could talk about them all day, so I'm just going to run through the menu categories and give a little bit of information about each one.
Drinks: The beverage menu includes 5 juice blends (though you can always get a specific juice made as well), and 20 smoothies, starting at just 40 pesos ($2). They also offer a variety of organic teas, coffee, and house-made nut-milks. My favorite: The Maniac (Peanut butter [made in-house], cacao powder, banana, cacao nibs, cinnamon, vegan milk)
Breakfast (Served all day): From Mexican classics like chilaquiles & enfrijoladas to the ubiquitous french toast & crepes, the breakfast menu has a little bit of everything. With the most expensive item coming in under $6, they're all an amazing deal as well. My favorite: Quinoa Pancakes (soon to be buckwheat! Try them with strawberry marmalade & banana ice cream)
Tacos: Right now there are 6 types of tacos, and the new version of the menu will include even more. Chorizo, al pastor, portabello, mixed veggies, the variety of flavor available is astounding, and with homemade tortillas, you really can't go wrong. My favorite: Hummus in Lettuce (lebanese style tacos with cucumber, tomato, radish, pickles, and hummus served on crisp romaine lettuce)

Mexican Favorites: This is a relatively new section of the menu, to the point that it isn't even listed on the paper menus right now. It includes tostadas, enchiladas rojas & suizas, sopes, and huaraches, with more items to appear on the new version of the menu. My favorite: Enchiladas Suizas (4 corn tortillas filled with black beans, with the most divine salsa verde, a creamy potato cheese, and sprinkled with a crumbly almond cheese [pictured above with a Maniac smoothie])
Salads: This is the first category that is getting a major overhaul with the new menu, these all come in a small ($4-5) or large ($5-6) option, and they are all amazingly filling. From super greens to that fusion, from mediterranean to pears & walnuts, these salads have it all! My favorite: Pitagoras (Lettuce, parsley, mint, cucumber, tomato, black olives, quinoa, and tahini dressing)
Sandwiches: This category is being almost completely switched around for the new menu, where an Italian (including "mozzarella" and a reuben will be joining the lineup, along with a possible un-tuna sandwich as well. Each sandwich comes on your choice of Ezekiel Bread, or house-made gluten free bread (tomato or olive & onion), and comes with a small salad. My favorite: The Vital (Shredded carrot & beet, hummus, chard, avocado, and tomato [on the olive & onion bread])

Burgers: The only burger carrying over from the old menu is the portobello, and a variety are being added, including a sweet potato based patty, a quinoa based patty, and the black bean & veggie patty. My favorite: The black bean & veggie (it doesn't have a name yet, and I'm biased since I created it, but damn is it tasty! Served with sauerkraut, sprouts, tomato, onion, lettuce, avocado, and my own take on 1000 island dressing, it's a flavorstravaganza [pictured above])
Raw Food: This section will be growing with the new menu, but already has some delicious options including nori rolls (becoming spring rolls), chard burritos, raw pasta (with tomato sauce & "cheese" or alfredo sauce), and the Carpacciote (green apples, tomatillos, cucumber, and avocado with parsley, sesame seeds, and spirulina dressing). My favorite: Chard Burritos (Alfalfa sprouts, spinach, radish, tomato, onion, cilantro, avocado mayonnaise, chipotle salsa, and creamy cashew "cheese")
The Store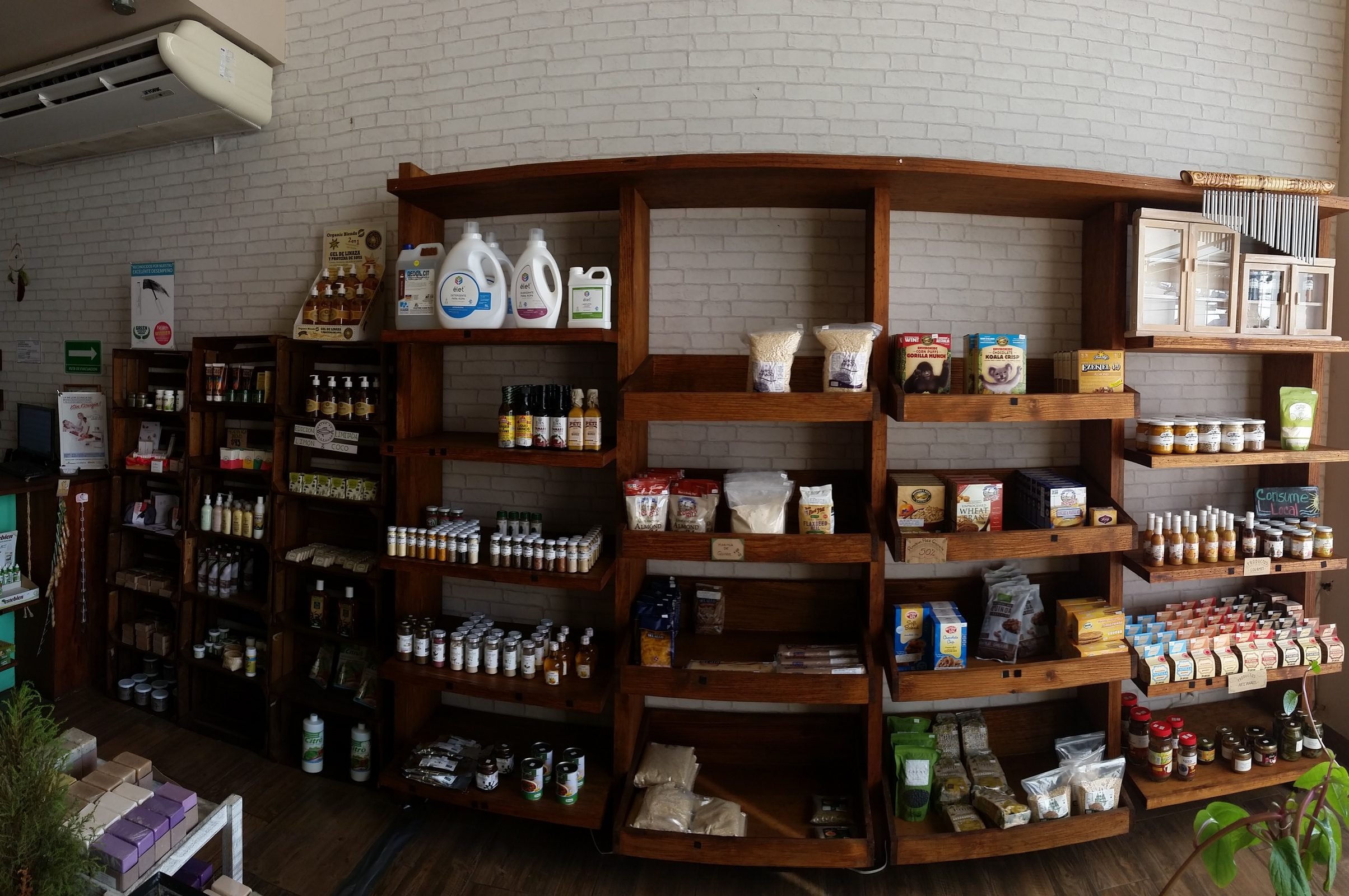 Did I mention that the restaurant also has a organic grocery store with a pass-through door? Verde Pistache is the only place in Acapulco with much of an organic selection, including spices, superfood powders, grains & cereals, meat alternatives, body care products, cleaning supplies, and much more. Pistache is the only place around to find things like (real) pickles, fennugreek, organic soap & toothpaste, etc.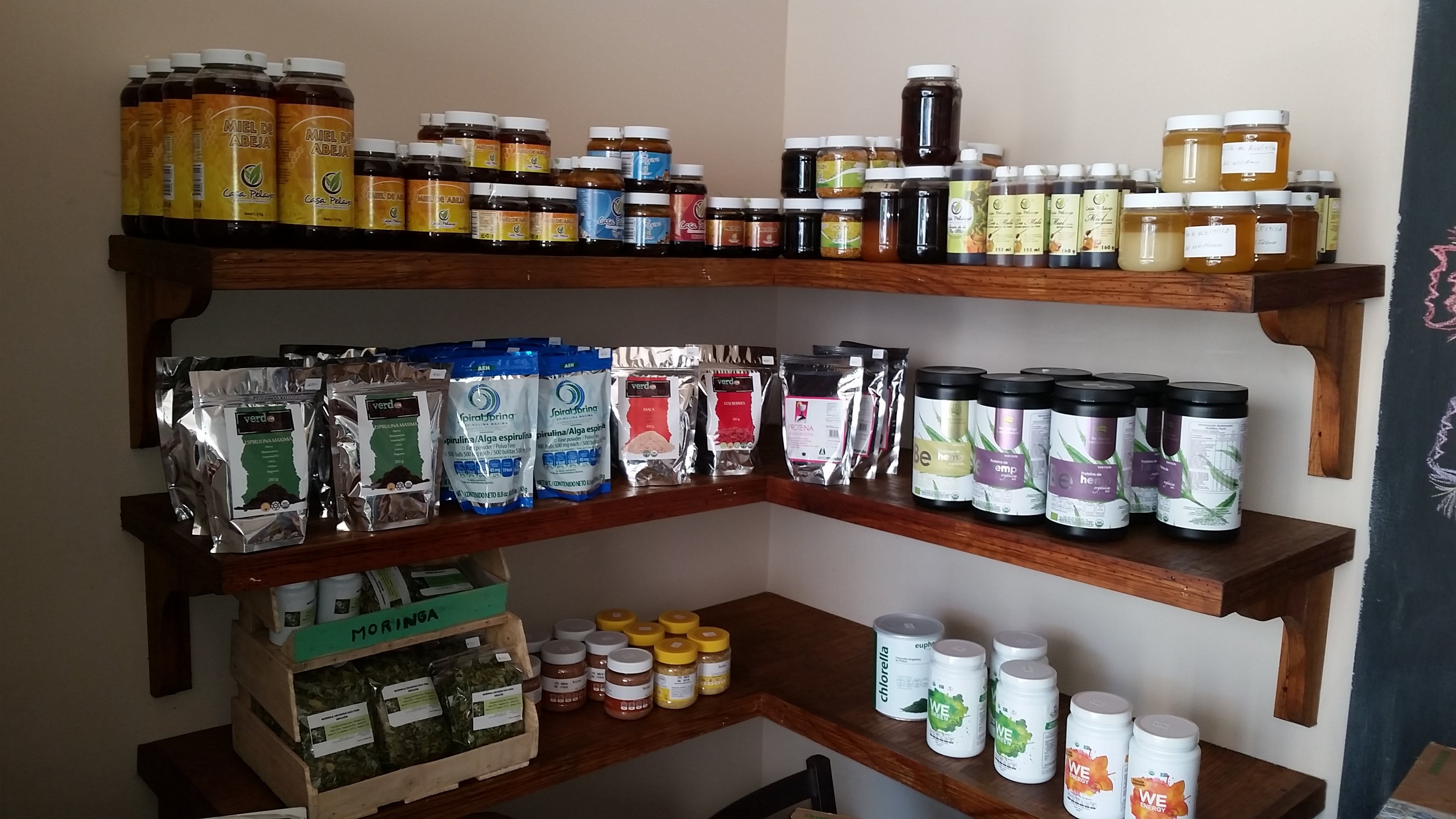 The store features a variety of local products like dehydrated beet chips & mole sauce, as well as imports like Ezekiel Bread, organic laundry soap, nutritional yeast, and super-food powders that are not available (or much more expensive) anywhere else in town. They are always expanding and bringing in more wonderful things, like the organic ketchup that appeared between my leaving on Friday and writing this article on Sunday.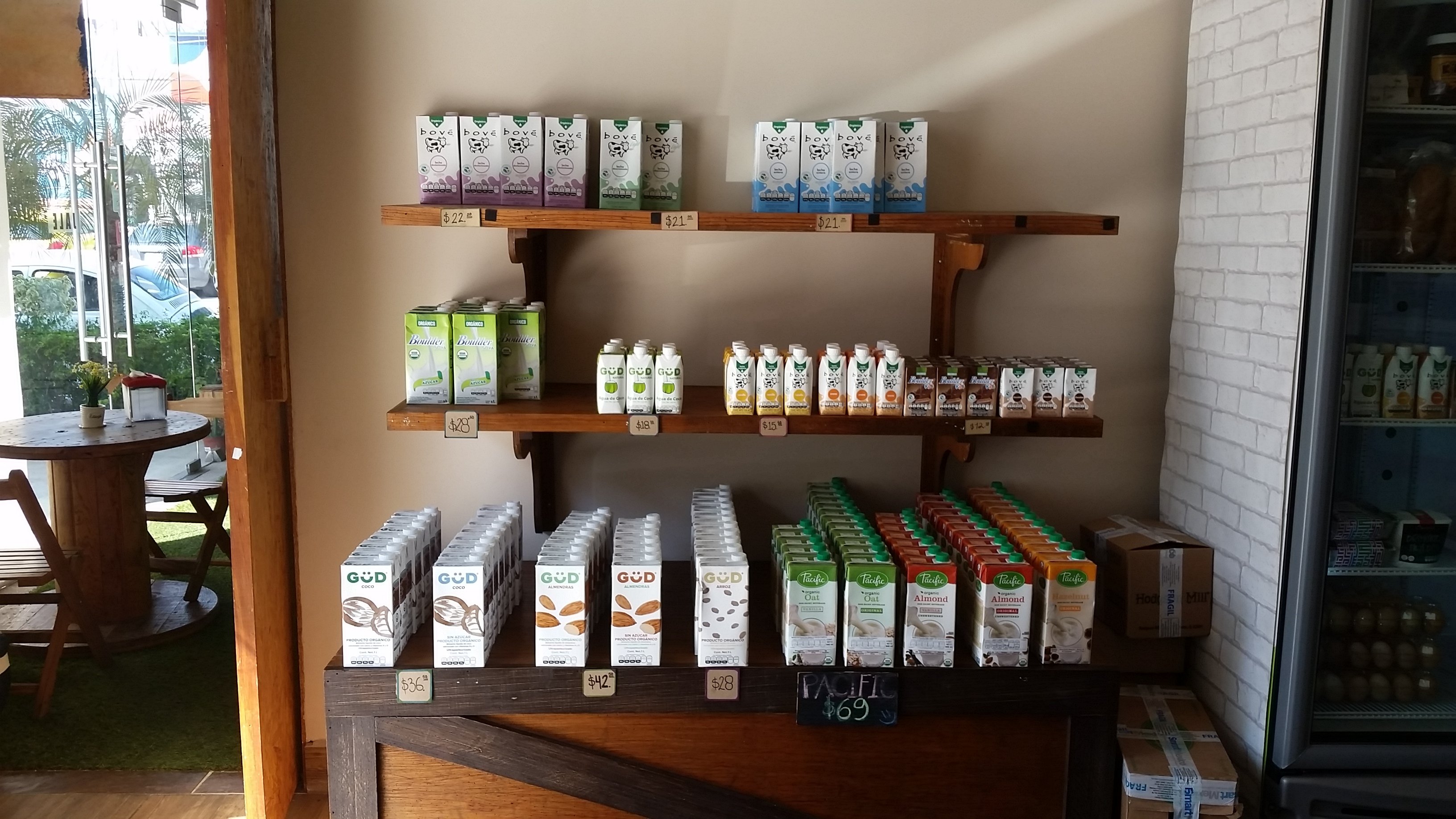 Those of you who have been following me for a while know that I've been coming down to Acapulco for the last three years to attend Anarchapulco. The conference has changed my life in many ways, and I've connected with many amazing humans, both living in Acapulco and in town for the event as well. The first year of the conference, I was staying at La Copacabana, the venue for the conference, since it was all-inclusive and my budget was rather limited. The only real downside to doing that way was that I only ate anywhere but the hotel 1 time during my visit. The second year of the conference, I spent almost a month in Acapulco and discovered Verde Vegan, and it immediately became my regular hangout. Over the week of the conference last year, Verde Vegan was ALWAYS packed with anarchists, and the community has built a strong relationship with the owners & employees of this wonderful little hidden gem.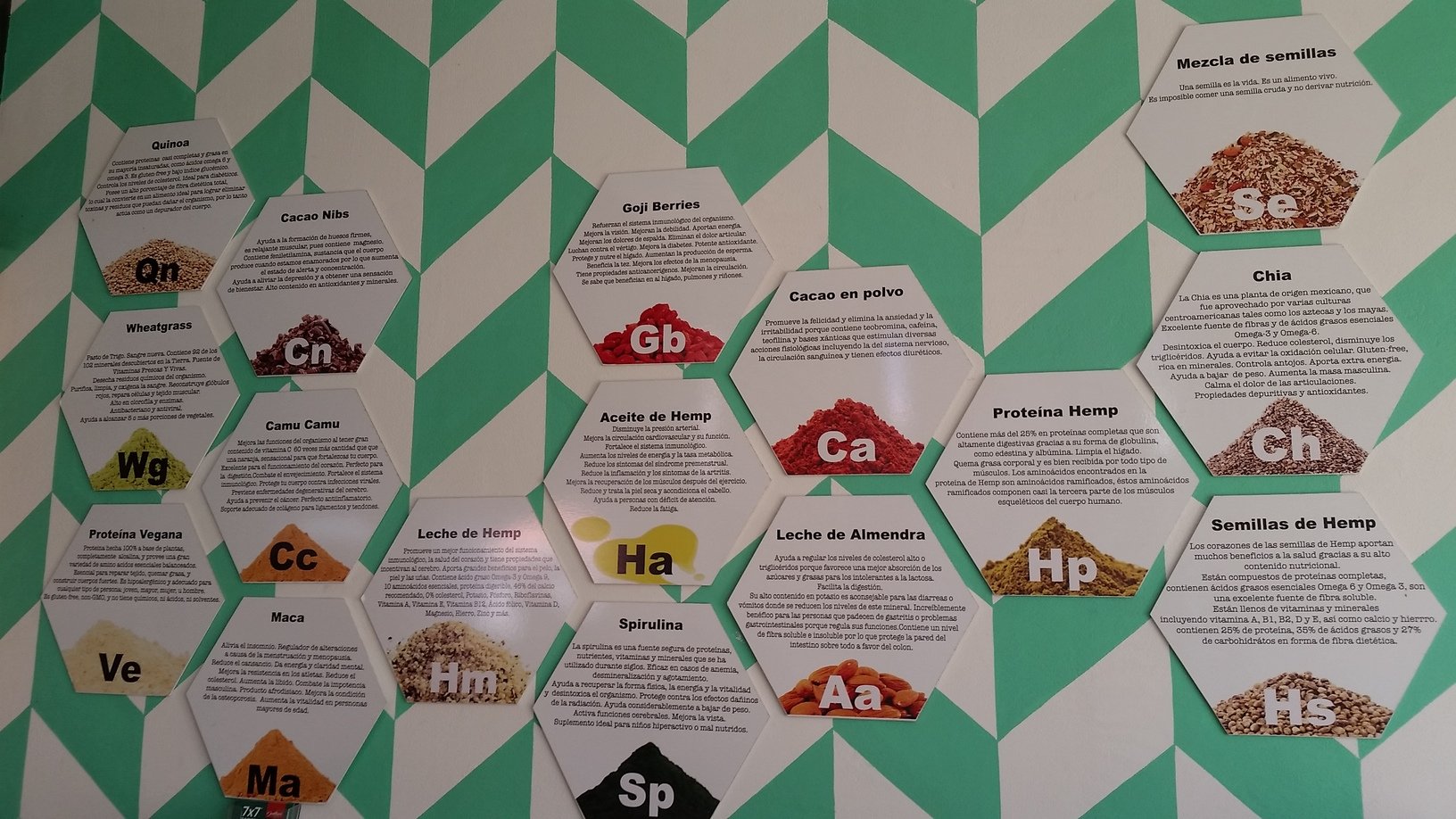 In 2017, the collaboration between VV & Anarchapulco is stepping up to another level entirely. For its third year, the conference has moved to its third venue, El Mundo Imperial, the largest & most bad-ass hotel & resort in town. The Imperial is in the Diamante region of Acapulco, near the airport & far away from the busy-ness of the Costera (think of "the Strip" in Las Vegas), which is an all-around great thing… except that it's a 30-minute drive from Verde Vegan. This sounds like an issue right? It would be, except that the organizers of Anarchapulco & the owners of Verde Vegan have reached out to the Imperial, and have locked in a satellite location for the restaurant, on-site at the venue itself, just downstairs from the speakers will be.
For the conference, there will be a limited version of the menu, with slightly higher prices (due to additional overhead… still cheaper than the US or the other restaurants at the venue), and they will not have access to an oven at the satellite location. There will be an increased focus on quick service, while maintaining the same high standards for taste & ingredient quality. If you're used to eating at vegan & organic restaurants in the US, Canada, or Europe, prepare to have your mind blown when you get the same quality of food for a fraction of the price. The largest, most expensive smoothie, still comes in under $6 US.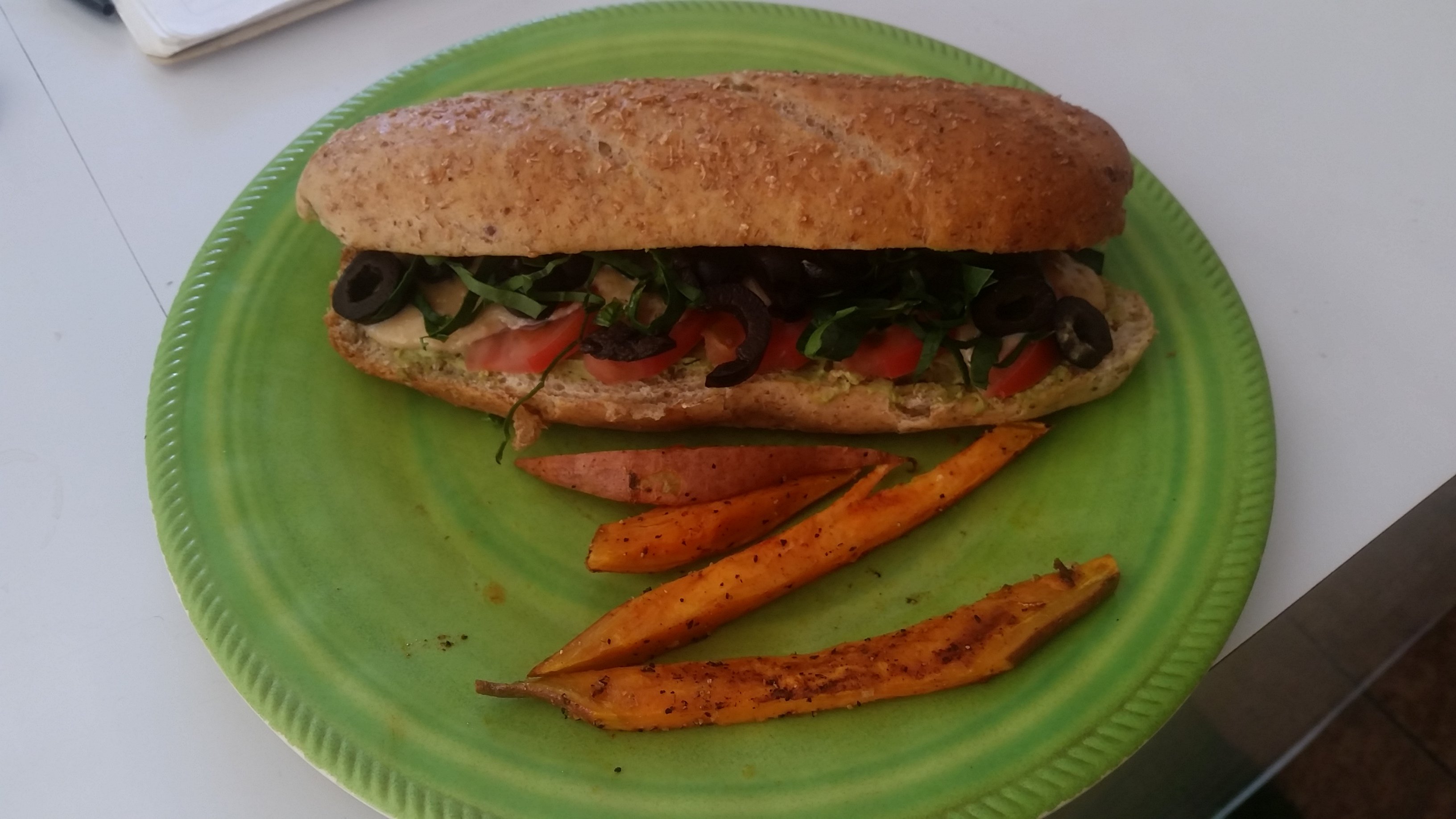 the first run of the new 'Italian' sandwich
Kenny's Conscious Kitchen & Verde Vegan
I've been in Acapulco for almost three weeks now, and I've been down here every other day or so, enjoying the vibe, the food, and using the wi-fi to get plenty of work done 🙂 After talking about it quite a bit last year, I'm finally getting to plug in with them as well; this past week I started volunteering in the kitchen 3 days a week, helping them create new menu items, and learning their recipes for the conference (where I will be helping run the satellite location). This is really exciting for me because Amparo, their head chef & nutritionist, cooks in a very similar way to myself, and I'm finally getting some full immersion in spanish (the one downside to spending your time in Mexico with anarchists from the US & Canada).
I'm also helping them build their online presence, getting them listed on all of bitcoin, vegan, and general restaurant finders. Verde Vegan and it's suppliers represent the whole of the health-food movement in this part of Mexico, and I want to do everything I can to help that reach more locals, and ensure that travelers can easily find this hidden gem. Please like/follow them on Facebook & Twitter, and if you've eaten here before (yes I'm typing this article in the restaurant right now), please leave a review on HappyCow, TripAdvisor, or Yelp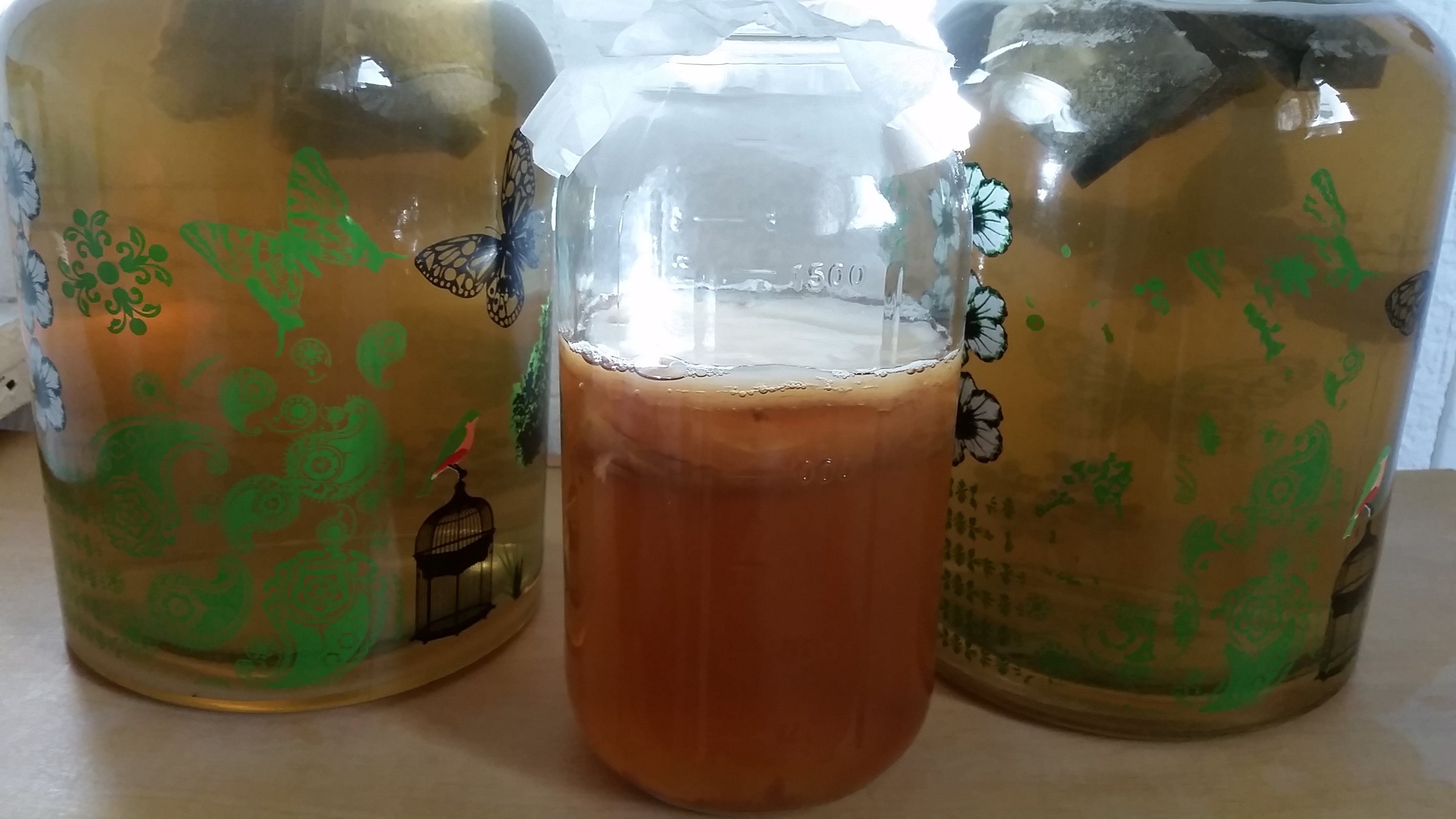 When it comes time for Anarchapulco, you know where to find me, and we'll be offering my home-brewed kombucha as well. I brought a culture all the way from Oregon, after experiencing the painful lack of fermented foods in Acapulco last year, and it's quickly growing. I've got 3 SCOBYs so far, but that's a story for another post 🙂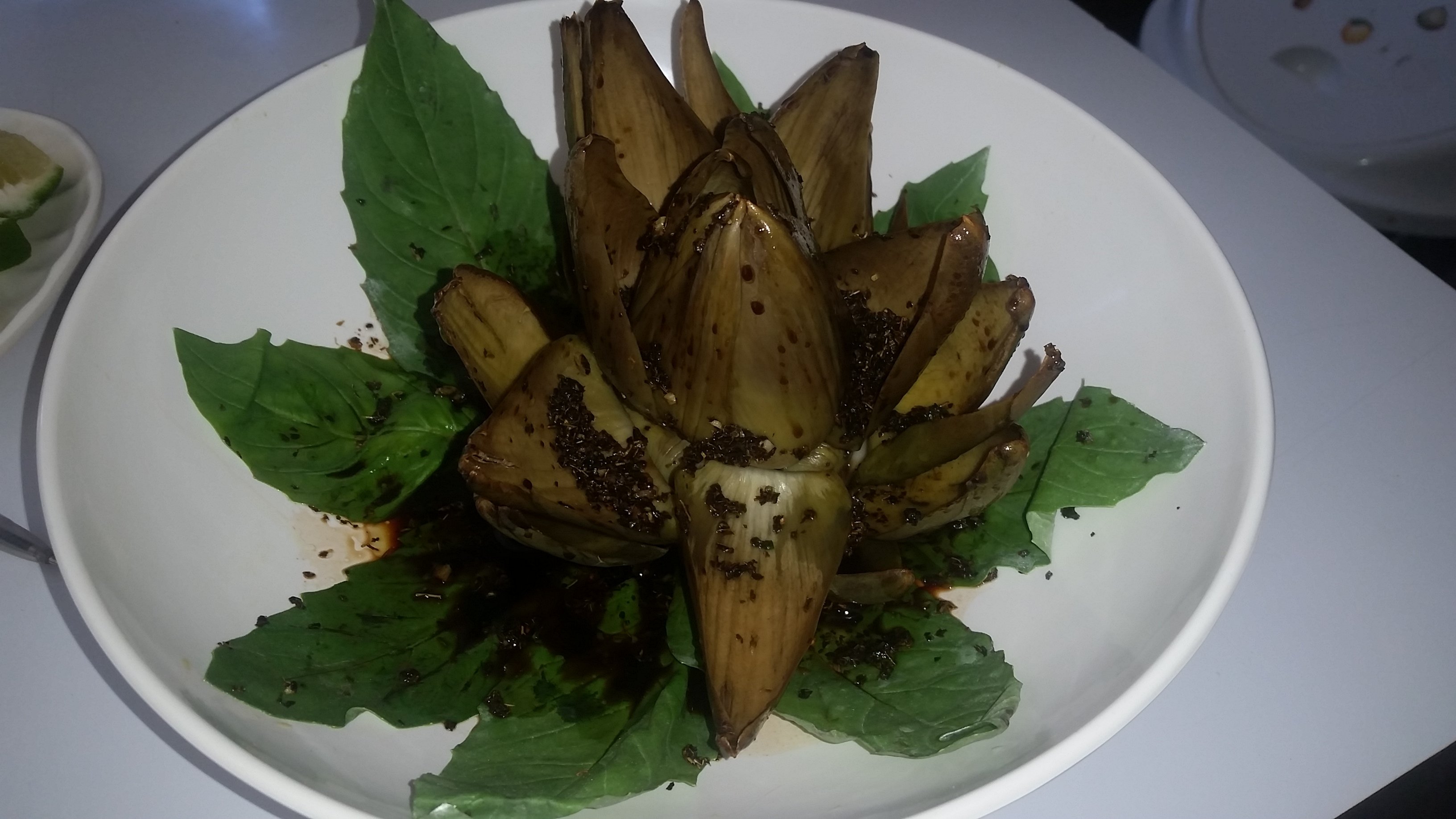 a new artichoke dish we created on Friday
Thanks for reading, and remember to follow me on Steemit to catch all of my articles about traveling the world, delicious vegan food, philosophy, and much more 🙂